2020 has been quite a year. It tested our flexibility and resilience.  We hear of so many deaths and illnesses, making us especially cautious and grateful to be alive.
From a nationwide shift working from home, a contentious presidential election, pandemic lockdowns, and domestic violence doubling, as well as market crashes to the fastest vaccines ever developed and approved,…drama has described our last twelve months.
We saw Broadway shows closed with the last time that happened over 150 years ago.  Tickets to sporting events were invalid as stadiums initially closed, now play to empty seats.
If you ever suffered from distress syndrome, it was ratcheted up ten-fold. Not to mention all the smaller ways our lives changed.
Gyms closed and we found ourselves walking around the neighborhood for exercise, waving to everyone else.  I for one saw people for the first time who actually lived close by for the last 10 years.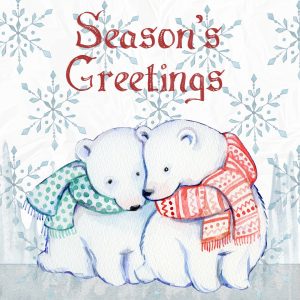 Whatever holidays you may celebrate, be it Christmas, Chanukah, Kwanza, or the winter solstice,  I hope you take the time to meditate, reflect on your life, and connect with loved ones.
With the festive season upon us, I  wanted to wish you and your loved ones a very Merry Christmas and to say thank you for all your support over the year. I am grateful to you, friends, clients, peers, loved ones, and connections.
It's certainly not what we expected, but hope you finish off 2020 on a positive note and with new skills and achievements. May this holiday be as special as it has been unique.
Keep an eye out for exciting releases next year as we continue to work to make it even easier for you to grow your business.
Wishing you nothing but health, peace, and success moving forward into 2021.