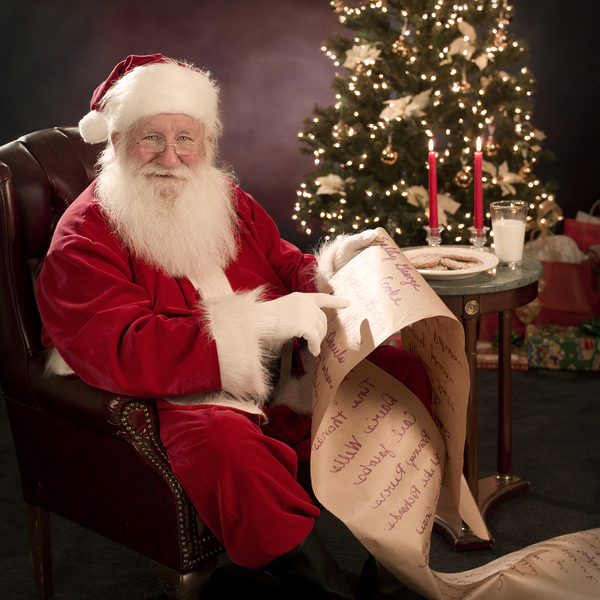 Here's a bit of trivia to discuss at the festive dinner table, (brought to you by Triviatoday.com
In What Country Did the Christmas Tree Originate?Santa's list of nice and naughty children originated in Norse mythology.The tradition of Christmas trees started in Germany during the 16th century, and when trees were in short supply, some would build a pyramid of wood and decorate it with candles and evergreen branches. Martin Luther is believed to be the first person to decorate a tree that had been brought indoors with lighted candles. Later, the tradition of bringing a tree indoors and decorating it was introduced in Britain and spread around the world.
Who Invented String Lights?It doesn't come as any surprise that Thomas Edison, the famed inventor, came up with the first strings of Christmas lights and had them hung outside his Menlo Park laboratory as a holiday decoration as early as 1880. However, it was nearly 40 years before they became a Christmas tradition in ordinary households. Before this time, families placed lit candles on their trees, which were dangerous and caused many fires.
What Christmas Custom Started in Victorian England?Kissing while standing underneath a sprig of mistletoe originated in Victorian England with servants, although mistletoe has been associated with mystical properties for centuries, including back during the days of the Celtic Druids. In the early days when it was hung as an invitation for a kiss from anyone standing under it, it was customary for men to steal a kiss from any woman lucky enough, or unlucky enough, to be standing underneath it. In another tradition, a single berry had to be removed from the mistletoe with each kiss until they were all gone, and then the smooching couple was required to stop.
Where Did the Song "Silent Night" Originate?It was a song written in Austria, named "Stille Nacht, Heilige Nacht" by Joseph Mohr in 1816, and the music was added two years later by Franz Xaver Gruber. During the Christmas truce during WW1, both Germans and Allies sang it in their own languages since it was popular in both countries. Although this popular Christmas carol has been recorded by many singers, Bing Crosby's version ranks at number three among the best selling singles of all time.
What Cartoonist Is Responsible for the Way Santa Claus Looks?The image of Santa Claus has changed over the years and evolved from the fourth century St. Nicholas, who was Greek and considered the patron saint of children. Cartoonist Thomas Nast sketched his version of Santa Claus for an issue of Harper's Weekly published on January 1, 1881. The media must have loved it because it was widely published and became the image of the fat, jolly Santa that Americans are familiar with today.