The heavily taped sign on my garage door read:
Notice:

1.Your house has been scheduled for painting and power washing. All personal property must be moved off the screened in patios in order to allow painters access to paint them.

2. Windows must be closed during the pressure cleaning and a rolled-up towel must be placed on the window sill during the pressure cleaning of the building

3. Doors must be closed during the pressure cleaning and a rolled-up towel must be placed underneath the door during the pressure cleaning of the building.

Note: Please do not communicate with the painters, any inquiries must be communicated through your community association.  In order to properly protect all residents personal properties, we recommend al residents to comply with all notices posted throughout the community during the painting project.  Remove all plants, furniture, bikes, door mats and any other personal belongings.

Park all vehicles away from the building during the painting project 7-5:30.
My first reaction was a groan, followed by another groan.  All I could see is the work that I would have to do.  There is a huge (and heavy) patio set on my outside lanai.  There is a grill and additional "stuff".  The stuff that you put outside because you may not need it but you want it.  It gives you pleasure.
And now I would have to spend countless hours lugging everything and figuring out where it will be going. This will take away time from the schedules that I made in my mind about work and my other ever-growing to-do list.
The gated community in which I live takes care of the work that resides outside my house. Things like landscaping, mowing the lawn and painting the house are included in my HOA (home owner association) fees that I pay monthly.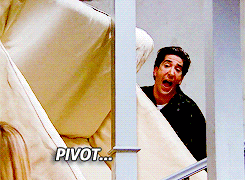 Seeing the work without the gain
Of course it would give me pleasure to see "my house smile" from getting spruced up.  The project end will give me benefits and enjoyment.
But all I could see is the work involved.
Do you feel that way when drudgery or additional work presents itself?  Do you forget that working towards a goal means just that…WORKING towards the goal?
Plan out the goals you have and visualize the successful outcomes first.  Then make a list of the actions you need to take to achieve those goals and do everything you can to make it successful.  As they say "keep your eyes on the prize" and then maybe the work will be less like work and more towards striving to the finish line!