Everyone knows that Google is a search engine and most of the world is using it to "Google" or surf the web for information.  What you might not know is that Google is an incredible site offering a wide variety of helpful services besides information with tools that help make you more effective when trying to promote your medical or dental practice.
Google Tools
 When you want to read about a particular topic without wading through the pile of journals and books              that you have taking up space in the corner of the room, this tool helps you out, saving both time and    frustration.
Google Scholar
is a database designed for searching academic articles and books that have been peer-      reviewed. If you need information about a particularly refined subject, this is the place for it. Clicking a
Scholar search result on your phone now opens a quick preview. You can swipe left and right to quickly flip through result lists and read abstracts.  Read through related and citing articles, which appear at the             bottom of the preview along with other familiar Scholar features. If you don't want to read it now but             rather save it for when you have more time, you can tap the star icon to save it for later in your Scholar library.
Just sign in to the same Google account on both the phone and the laptop to use this feature and save            papers on your phone wherever you are. Once you get home, and the kids are safely tucked into bed or          you've gone through your mail, you can now click "My library" on your laptop to get to your reading list.
Photo from Google Scholar site
Although not available on tablets, quick previews are available in standard browsers like Chrome, Safari, Samsung, and those on Android and Apple phones.
If you love to jot down notes wherever you are when you are struck with inspiration and good ideas come             to you or you compile a to-do list in your mind, you now don't have to worry about where the notes are (invariably left at the office if you are home and vice versa).
Google Keep
is one of the handiest mobile and desktop appliance going. Use it for notes and reminders                 so that you get all your notifications on every single device or computer you use. This enables you to keep informed.
In the left sidebar, find:
Create new label
Archive
Trash
Settings
Send Feedback
App downloads
Keyboard shortcuts
 Keyboard shortcuts:
These are as listed on Google Keep
Navigation
Navigate to next/previous note

j

/

k

Move note to next/previous position

shift

+

j

/

k

Navigate to next/previous list item

n

/

p

Move list item to next/previous position

shift

+

n

/

p

Application
Compose a new note

c

Compose a new list

l

Search notes

/

Select all notes

<Cmd>

+

a

Open keyboard shortcut help

?

Send feedback

@
Actions
Archive note

e

Trash note

#

Pin or unpin notes

f

Select note

x

Toggle between list and grid view

<Cmd>

+

g

Editor
Finish editing

<ESC>

Finish editing

<Cmd>

+

Enter

Toggle checkboxes

<Cmd>

+

Shift

+

8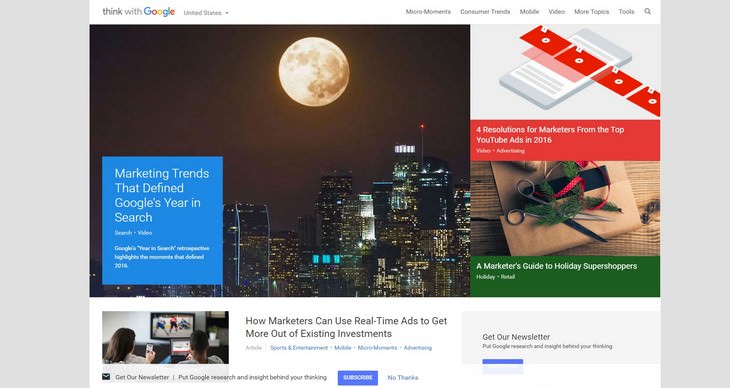 Designed specifically for marketers,
Think with Google
allows you found out what's going on in the world of marketing. It gives you a good idea of where you would like to head, what's out there and where you would        like to focus in the future.
Google Trends
enables you to see what people are interested in globally for any time period.
You can capitalize on this information when you are considering topics for your blog posts and digital  newsletters as well as comments that you may insert in your Social media posts.
E.G. see diagram below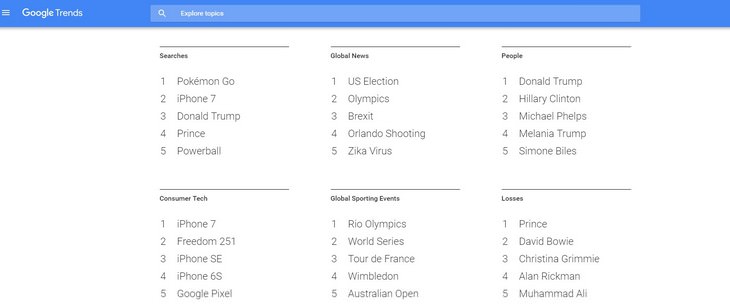 Whether it is a blog post, landing page, webinar or digital newsletter, images help define your work,           captivate your audience and help engage your viewers.  Now you can obtain high-quality works for viewing.
The Google Art Project has been put together with the aim of making high-resolution artwork available freely. The photographs are sourced from some of our planet's finest museums and cultural institutions.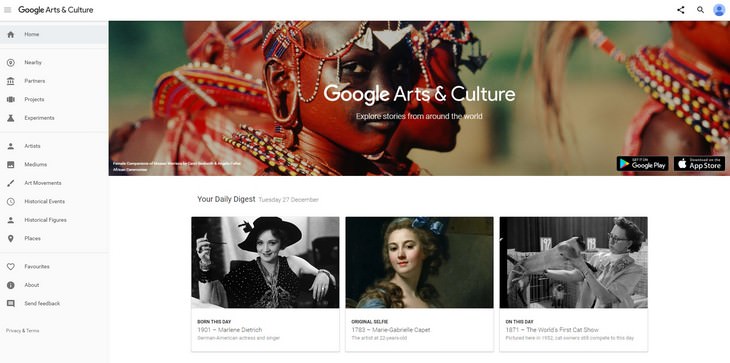 Overwhelming Odds
The thing is not to get overwhelmed by all the possibilities and try to implement them all at the same                time.  Rather, this list is to show you what is out there for the taking to help you move forward.  Try one                of these tools and incorporate it into your work.  Have it reflect your brand and your personality.                      When you are totally comfortable with it, you can move on to the next tool.
Have you found this post helpful?  If so, click on the social icons and share the post with friends and family.    Lead them to new opportunities and you're their hero!