You've labored over creating your podcast- between cover creation, episodes and registration with various online sites.  And now it's here!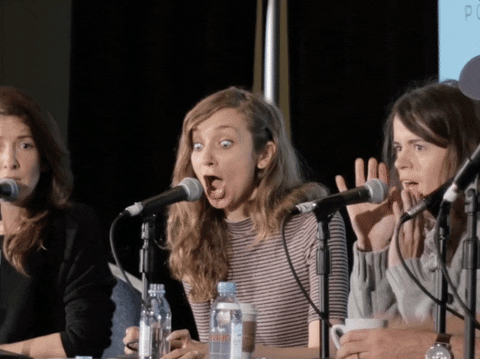 Congratulations! But creating and publishing your podcast is not enough.  If people (and specifically your target market) do not know about your podcasts, they will not download and listen to them.  So, how DO you get seen…downloaded and heard?
Podcast Promotion Strategy
Here are 5 Steps to Boost your Podcast Rankings and Downloads.
Blog Posts
Now Blubrry helps you out because your podcast if registered to this site, appears automatically on your WordPress blog site along with your show notes. Since your episodes are probably also on iTunes, Stitcher and Spotify, blog about them.
Create a list of companies or experts related to your podcast topic and contact them through social media links or email. Send a guest blog and link to their websites. Connect with them on LinkedIn, Instagram, Facebook and Twitter.   Doing so may spur them to give you acknowledgement on their site or blog.  Kudos- you've just gotten so much more visibility and a wider audience.
2. Widen Your Audience
If your episode is an interview with an expert, let your expert know when it airs and to let their followers know about it, including a social media post.
3. SEO (Search Engine Optimization)
Presumably you've chosen your long-tail keywords before you got started with blogging and podcasts.  They are the phrases that people type into the bar when they search for you on Google.  What would people type in that reaches you and describes the services that you provide?
Your podcasts as well as blogs should be perceived as relevant and valuable to your audience.   Your keywords provide this communication while you provide solutions to the problems they are struggling with. Not only do your keywords help your audience find you but it enables the search engines to know what you are all about. If you are still a bit confused, here is a beginner's guide to SEO.
4. Tell everyone
Don't keep your podcast a secret.  Tell all your friends and family members.   Send out an email to all your patients and business vendors announcing your podcast. Encourage them to download the episodes and listen to them.  You can even ask if they or someone they know would like to be interviewed on an upcoming episode.
5. Social Media Blast
LinkedIn- send out a teaser and show notes to your social platforms with a link to your podcast and website. Use hashtags with the content topics.
Twitter- Use advanced search to see what's trending and what people are talking about. When they are related to your podcast, join in to the conversations.
Facebook- target individuals in your demographics and contact list.
Instagram- Audioburst transcribes podcasts with an image to put on Instagram (and it's free if you subscribe to Blubrry!)
If you have more techniques, share them in the comment box below.  Thanks!