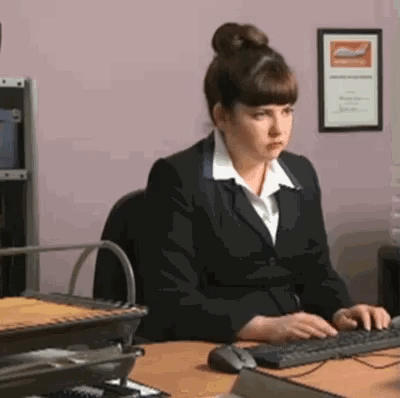 Benefits of content marketing
There are many advantages to content marketing:
Attract new patients
Educate consumers
Strengthen your brand
Increase visibility
Boost search engine ranking
Increase revenue
When done effectively, you can see your practice grow by leaps and bounds, surpassing those of your competitors and colleagues.
There are loads of blogs, articles and online courses that provide the information you need to create a successful content marketing plan and reap the results. One of the sites that stands out is Skillshare, a  web community hosting more than 17,000 classes.
Content Marketing Strategy
1. Know your audience (i.e. the demographics)
Who is your ideal audience and what are they like?  Consider age, gender, occupation, job title, economic status, parent and marriage status, location, etc. You need to know who your audience is to identify their pain points.  These are what you will be addressing with your content.
The most effective content marketing strategy is to identify problems that your audience is struggling with and provide solutions.  You want to educate, engage and entertain them.  Then they will be your loyal fans.  You need to address them directly and show compassion for them.
Andrea Goulet, founder of BrandVox, confirms:
"The first step is to understand the demographics and psychographics of your ideal audience."
Demographics are the quantitative, measurable traits that your viewers have.
Psychographics are the unmeasurable traits (i.e. values, morals,  interests, beliefs, attitude)
Creating Your Avitar
Visualize your ideal patient/client. Goulet suggests using a stock photography site like Unsplash or Pexels to find a photo of the person you've just described. This will help  create more of a connection between you and your ideal audience.
How does your content  get found?
Consider which social media sites they are on.
Are they searching Google or community sites like Quora or Reddit to source answers & ideas?
Do they prefer attending health fairs, in-person events, or group discussions?
"Be present where your audience already exists."
2. Pinpoint Your Content Marketing Goal
Before creating your content, figure out what your goals are and make a list of the keywords that you want to incorporate into the content.
In  The New Business Toolbox,  marketer and entrepreneur Seth Godin explains the importance of understanding your why:
"You have the freedom to make these choices at the beginning when they're free, fast and easy. Not later on when you've made commitments to other people and yourself."
Consider how you will analyze the effectiveness of your campaign. Parameters may be:
New subscribers
New patients
Traffic to your website
Number of download apps
Number of podcast downloads
Video views
Social media shares and engagement
For most, getting more readers to your blog or digital newsletter, progressing to become email subscribers is key.  You can then develop relationships with them and have them become loyal patients/clients of yours.
Your traffic goal is the amount of people signing up and viewing your blog. To achieve this, content promotion is necessary and can be done by mentions in social media with influencers or in other people's blogs. The more you promote, the higher your traffic will be.
3. Set Up Your Blog (If You Don't Have One Already)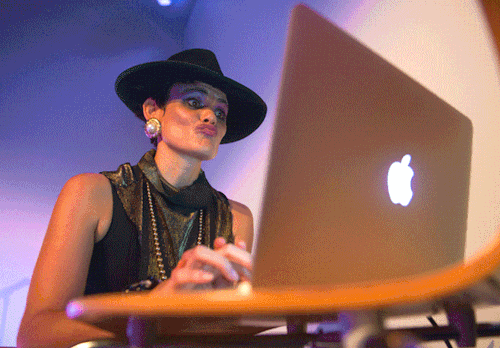 It's time to set up your blog and decide on where your content will reside.
I recommend WordPress because you can add it to your website.  Then, every time you post a blog, the search engines view your website as adding fresh new content.  Remember, the content will be incorporating your keywords.
Consider also adding videos and podcasts to your blog as people are attracted to different mediums.
4. Use Keyword Research and Discuss content ideas that your audience is looking for
For  content marketing strategy to be effective, you need to stay on point.
As Seth Godin explains in The Modern Marketing Workshop:
"Great marketers set their own agenda. This means getting out of reaction mode and focusing on your strategy."
Make up an editorial calendar which lists the content ideas with keywords and whether the post will be written, video or podcast.
"When you're thinking about your audience, we want to take a look at the folks we know are in the group we want to target and ask 'what are they searching for today that they can't successfully find or aren't being well exposed to?'"
Rand offers a 5-step process for coming up with the specific topics and keywords your audience will be looking for:
Brainstorm topics and terms: Start by writing down as many ideas of terms or topics your audience is interested in. It's good to involve people who work directly with your users at this point, like a customer service or sales rep.
Use a keyword research tool to gather results: Now, it's time to plug those terms into a tool like Google's Keyword Planner, Moz, keywordtool.io or any other to see what comes up.
Expand and refine your list: Take that big list and refine or group themtogether. What looks good? What doesn't make sense to your business goals?
Build a spreadsheet and prioritize terms: Now, it's time to get organized. Build a spreadsheet with the data you got in your tool, such as keyword, estimated search volume, difficulty and opportunity and assign a priority to each one. Which is most important to your business?
Outline content that hits the 3 key needs: Take your top terms and outline content that will serve your goals, the user's needs, and the keyword targeting. This is the trifecta of killer, SEO-friendly content.
Rand advises
"Make sure you're not just aiming to match the content you see ranking #1, but blowing it out of the water."  "What's the thing where when you read the first few search results you say, 'This is great, but I wish they…'. If you have great answers to that, don't ask 'how do we make something as good as this?' but say 'how do we make something 10X better than any of these?" That's the bar that's been set because it's so competitive to try to rank for terms today."
Godin says there are 4 qualities your content needs to have:
Emotion: What emotion do we want people to feel?
Change: How are you changing people with your product or content? Does that emotion change them in a way that helps your brand?
Alert: Once you're changed someone, how do you build the privilege of being able to tell them when you have something new?
Share: How can you get people to tell each other?
Start with an outline: Start with a few lines for your intro and why people should care about your topic, as well as outlining the main points or sub-headers you're going to use throughout the post. Answer the What, When, Why, How and Where.
Add the meat: These are the details, the statistics, quotes, images, or case studies.  Used see what the competition is doing. What's the #1 result for your topic and how can you make yours better? Can you go more in-depth? Add more images or resources?
Write a great headline: The most important part of writing is your headline. There are great resources on writing headlines on Copyblogger and Quicksprout.
Add an effective featured image: People love images and adding a featured image before the post has been shown to give you 18% more clicks, 89% more favorites, and 150% more retweets on Twitter alone. Check out sites like Unsplash for better-than-stock photos and then use a tool like Canva to add extra elements like text or icons.
Videos in Your Content Marketing Strategy
According to recent research, 51% of marketing professionals worldwide name video as the type of content with the best ROI while social video generates 1200% more shares than text and images combined.
Video Strategy:
Keep it short: Under 60 seconds at the most.
Have a plan: Think about how you're going to show the steps
Use hand signals to communicate since most videos are watched without sound
Start with a compelling image:  or some unconventional ingredients.
Don't worry about perfection: DIY videos go viral all the time and can be shot with an iPhone or more sophisticated camera.
Podcasts in Your Content Marketing Strategy
Podcasts are really hot right now and you can get started with just a little bit of effort. In his class Getting Your Podcast Off the Ground!, Neil Patel, host of The Indian Startup Show (the #1 tech podcast in India) runs us through the basics of podcasting.
Step 1: Pick Your Topic or Niche
Be specific! A few tools to help you research niches are cast.market (a research page for podcasts), iTunes charts (to see what's popular and where there are gaps) or even Google Trends.
Step 2: Gather Your Equipment
A basic setup consists of a microphone and software for recording your voice. I use an ATR2100 USB Microphone (Audio Technica) or you can get a Yeti Ball from Amazon.
Next, you will want to store your podcast episodes on a site.  The two that  I recommend are Libsyn and Blubrry.  I use the latter because it is synced with WordPress and so your episodes can be easily implemented into your blog post site.
The format can be a monologue, interviews or a hybrid of each. It can be live or taped and edited, which I prefer.
4. Use Social Media to Promote Your Content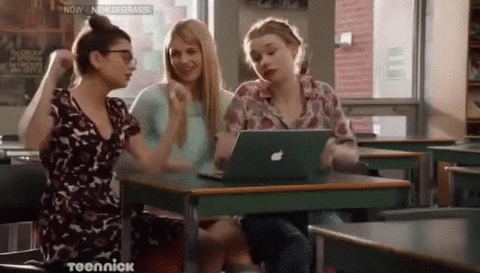 Your content marketing strategy is synonymous with your social media strategy these days.
As motivational quote master Gary Vaynerchuk, founder and CEO of VaynerMedia says in Context is Key: Social Media Strategy in a Noisy Online World:
"I love social media because it sells"
You need to post to Facebook and Twitter more than once or twice each day and add as much value to your audience as you can so that when you want to promote a product or service, your audience is receptive.  Gary's strategy is called jab, jab, jab, right hook. Which breaks down to give, give, give, ask.
Brian Peters, a digital marketing strategist at Buffer, explains his process in Introduction to Social Media Strategy this way:
Find your voice: What are the words, graphics and visuals that you're going to post?
Choose what platforms you're going to use: Select the platform where your audience is more likely to hang out. Does that mean Facebook, Instagram or Twitter?
Generate platform-specific content: Every platform has its own nuances and subtleties to how they get used and people share. If you want to learn Gary's secrets check out the rest of his class here.
Set up your social media tools:  Peters suggests Trello for planning posts in advance and making sure you have all the content you need. Canva and Pablo for making graphics. And Buffer or Hootsuite for scheduling posts to go out at the right times.
5. Build an Email List 
Your database or list of patients and prospective patients is the most valuable asset that your practice has.  It allows you to send emails and newsletters informing readers about the services that you provide and new services and techniques that you will be launching.
Email enables you to communicate directly to your subscribers and gets you into their inboxes. List-building is a great way to amplify your new content.
In her class Getting Started with Email Marketing, MailChimp product marketing lead Allyson Van Houten runs through some of the basics of how to create meaningful email campaigns, answering some of the biggest email marketing questions that need to be sorted out & aligned with your content marketing strategy.
There are lots of choices, but some of the most popular ones are:
Personally I like ConstantContact because it is very user-friendly and has a great support/help service. You can always change it if you're not happy with the ESP after a month.
 Emails Goals
These need to be in sync with your business goals such as:
Driving traffic to your website
Boosting search engine rankings
Strengthening your brand and increasing awareness of it
Van Houten suggests taking that content and using parts of it to create email campaigns that'll drive people back to your blog to read the rest of your post, watch the full video or listen to the entire podcast episode.
Frequency of Emails
Rather than any rule about whether the email should be sent weekly or once a month, it should be sent how ever often you can be consistent.  That may be once a month or twice a month.  The main idea is to be regular so that when your audience comes to read the email and expect it at a certain time, you are not going to disappoint them. That is a great way to lose your audience.
Feeling Overwhelmed?
No worries.  Get your free 30-minute consult and we can discuss your needs. Contact me at Barbara@TheMedicalStrategist.com.  I look forward to speaking with you.